iZiSell achieved 2016 Sao Khue Award
25/04/2016
Hanoi, April 23, 2016 - iZiSell Omni-Channel Retail Solution- HanelSoft achieved 2016 Sao Khue award for Excellent Technology Software and Services.
iZiSell is the first intelligent Omni-Channel Retail Solution in Southeast Asia, helping store owners manage multiple stores, e-commerce sites and selling through social networks in which datas from all sources will be automatically synchronized and managed centrally. iZiSell helps sales management be more effective and increases shopkeeper's competitiveness. iZiSell aims to support tens of thousands of customers in the Vietnam market alone, known as HanelSoft's main development strategy in the future.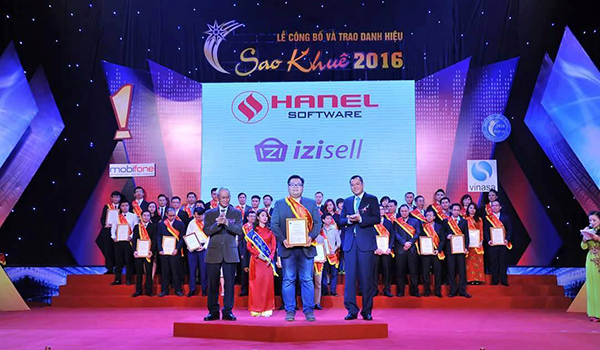 iZiSell achieved 2016 Sao Khue award
For the first time attending this event, iZiSell -HanelSoft honored Sao Khue Award for the most prestigious award of Vietnam ICT organized by VINASA under the auspices of the Ministry of Information and Communication. iZiSell is highly appreciated by judges for a strong technology platform as well as the capacity of building an ecosystem, allowing other applications connected, linking Cloud technology- used delivery services to optimize their resources in the sharing economy.
Since May/2015, iZiSell – HanelSoft has been developed and successfully applied for the international market. So far, iZisell has become the choice of many major retail brands in the world such as the chain of 7,600 stores across 52 countries of the Baskin-Robbins or the shoe store chain of Superga, Singapore, etc. Ms Susan Liow – Business Director of Superga, Singapore said "iZiSell makes us easier to centrally manage the shoe chain in commercial centers in Orchard Wheelock and Vivo City. Everything becomes more simple and efficient when adding online sales channels and expanding the scale of its business."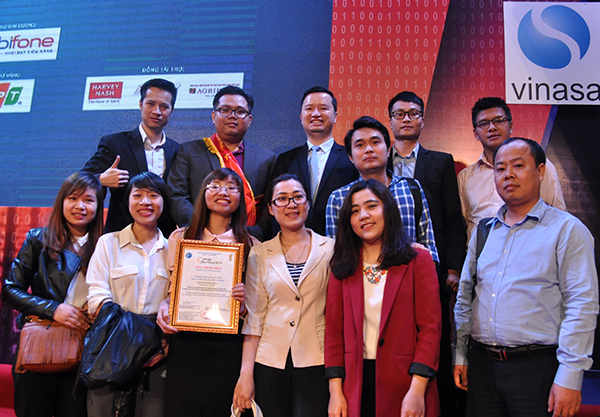 iZiSell team
iZiSell has been provided officially in Vietnam since 2016 with the desire to help the Vietnamese retailers optimize profitability, increase competitiveness and catch up with the world's development speed. iZiSell's inventors aim to develop the powerful economy and bring lots of benefits to both Vietnamese enterprises and customers. iZiSell is also the first software solution of HanelSoft achieved this prestigious award, which makes contribution to identify Hanel's position and development orientation in the IT field.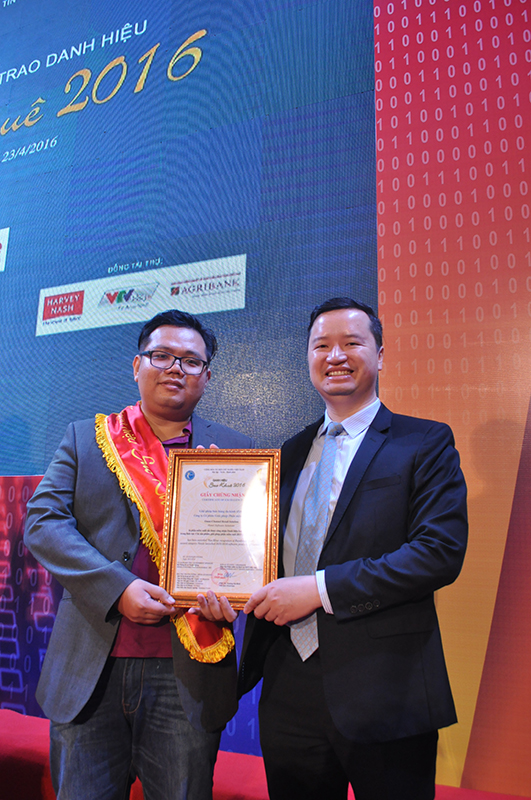 HanelSoft CEO Nguyen Quang Minh and Director of ERP Center Quach Huynh Nhu Hop.